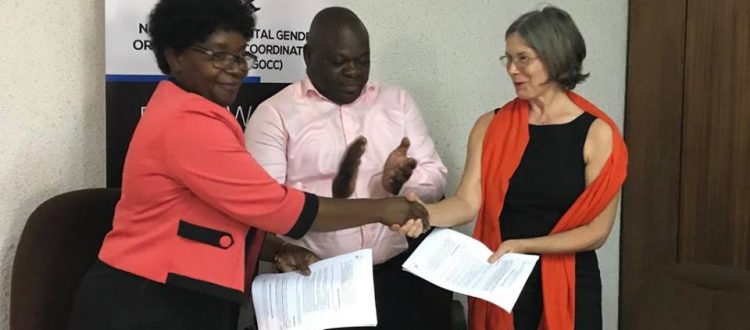 NGOCC Signs MoU with Supa Moto on Energy
NGOCC has signed a Memorandum of Understanding (MoU) with Super Moto an organisation that aims at offering Clean Cooking, with a 100% Zambia sustainable fuel branded SupaMoto, and Stoves specifically designed for both Households and Businesses, as well as Solar products for Households, Small Businesses and Productive Use.
Through its Climate Change Mitigation and Resilience Program (CCMRP), NGOCC  seeks to develop a model for climate smart agriculture, which is intended to be adopted and up-scaled nationwide. If successful, this will respond to one of the key drivers of deforestation.