EXPRESSION OF INTEREST TO UNDERTAKE EXPENDITURE VERIFICATION
Posted On November 3, 2021
---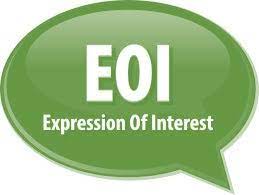 NON-GOVERNMENTAL GENDER ORGANISATIONS' COORDINATING COUNCIL
EXPRESSION OF INTEREST TO UNDERTAKE EXPENDITURE VERIFICATION
NGOCC an umbrella network for Non-Governmental and Community Based Organisations active in championing women's empowerment and gender equity and equality in Zambia since 1985, invites Expression of Interest from suitably qualified and experience local audit firms to perform expenditure verification of a three-year European Union funded project on an annual basis. In 2020, NGOCC signed an agreement with the European Union (EU) to implement a three years action entitled: "Promoting Opportunities for Women's Empowerment and Rights (POWER)."
The Scope of the assignment is to carry out an expenditure verification on the financial records of the POWER Action (Detailed Terms of Reference to be accessed from the NGOCC Website:https://ngocc.org.zm/annexv_3-eu-expenditure-verification/
3.0  Objectives and Context
The Expenditure Verifier is expected to:
carry out the agreed-upon procedure
issue reports based on the provided template
perform a desk review or/and field work at the location of Sub-grantees
The Expenditure Verifier is not expected to provide an audit opinion.
4.0 Requirements for the Expenditure Verifier
The Expenditure Verifier is a member of a national accounting or auditing body or institution which in turn is a member of the International Federation of Accountants (IFAC).
The Expenditure Verifier is a member of Zambia Institute of Chartered Accountants (ZICA)
5.0  Verification Process and Methodology
The Expenditure Verifier shall prepare the verification plan and to agree on the timing for carrying out the expenditure verification, notably with regard to fieldwork (if any). The Expenditure Verifier will then also confirm with the Grants Coordinator on the location(s) indicated in Annex 1 and ensure that relevant supporting documents as well as key staff will be available during the verification.
6.0 SUBMISSION
Expression of Interest clearly marked, "Expression of Interest to Undertake Expenditure Verification" should be sent before close of business on 5th November, 2021 to info@ngocc.org.zm for the attention of the Executive Director.
---
Trending Now
You may also like