I am no longer an ordinary villager – Fellows
---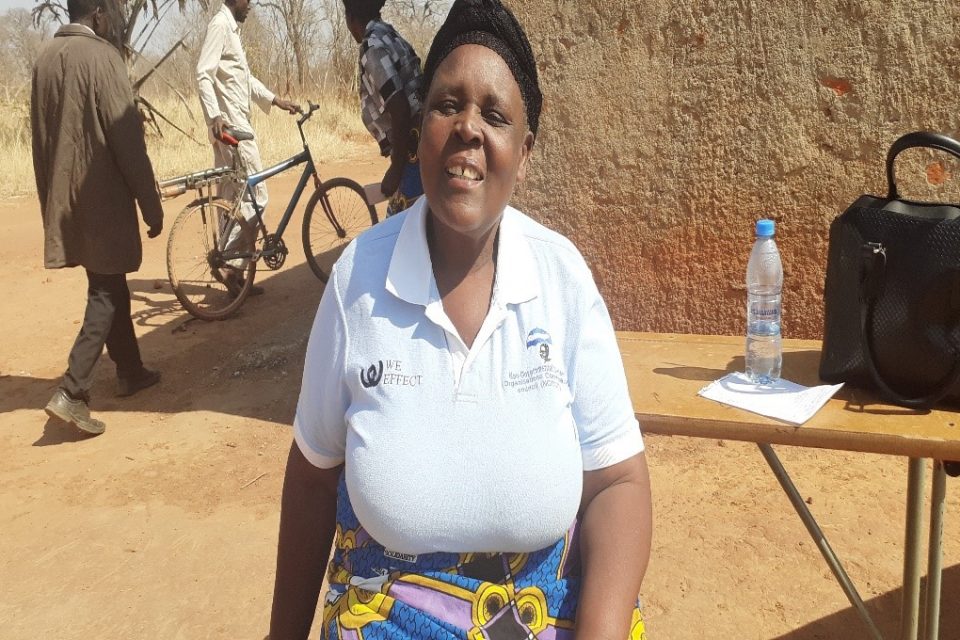 By Fridah Nkonde-Mubanga
According to the United Nations Fund for Population Activities (UNFPA) of 2006, the empowerment and autonomy of women and the improvement of their political, social, economic and health status is a very important end in itself. In addition, it is essential for the achievement of sustainable development.
Annie Fellows, 53, of Moono Village in Mumbwa district says that before the NGOCC Power Woman Project was introduced to her village she was just an ordinary villager who was always depending on her children for almost everything.
Ms. Fellows, who is also Moono area Association Village Committee Chairperson said in an interview that the NGOCC Power Woman Project had changed her life.
"I am actually married in a polygamous setup. I had 10 children of whom two are deceased, so I have eight (8) at the moment. I have five (5) boys and three (3) girls. All my children are now independent and are doing something. All of them are working: one is an engineer, there is also a mechanic, nurse, truck driver, teacher and one is still here in the village but staying on his own. Before the NGOCC Power Woman Project was introduced to Moono Village, I was just an ordinary villager. I only started seeing change when the Power Woman Project was introduced to us," Ms. Fellows said.
"When NGOCC introduced the Power Woman Project to us, they gave us solar lights to light up our homes. We were also given other solar lights to sell in order for us to raise money for our different businesses. After selling the lights, I raised K880. I didn't want to spend the money on other things so I went to my Village Banking Group and got a loan of K1000 because I wanted to start rearing chickens. I bought 100 broilers and feed. I sold my chickens at K50 each and raised K5000. After paying back the loan I got from the Village Banking Group, I bought a solar Television set from Kazang Solar and I got some farming inputs from the Farmer Input Support Programme (FISP)."Ms. Fellows said after the chicken project, she realized that she could do more to empower herself financially.
"Though the rainy season wasn't all that favourable, I still managed to get one hundred and twenty (120) 50 Kilogram bags of Maize. I managed to sell 80 bags at K110 and I raised K8, 800. I have a vegetable garden but watering it has always been a problem. What I did next was to engage my son who advised me to drill a borehole at K18 000. We are also molding bricks because we want to build a house at the borehole site for the workers, she said.
"I can see that good things are yet to come. My life before the Power Woman Project was something else- I was an ordinary village woman who used to rely on other people like my children for almost everything. I had nowhere to lean on financially. If my children did not send any money, I used to suffer a lot but nowadays, I even help them. Sometimes I even send air time to them. I have stopped bothering them for financial help…unless they just want to help us old people otherwise we are no longer dependent on them. In the community, I am a shining star…there can be problems here and there but to say the truth, life has changed. We no longer cook without cooking oil because we always have money to buy groceries," Ms. Fellows said.
She thanked We Effect and NGOCC for changing her life.
"All I can say to We Effect and NGOCC is that I am very grateful. I am now empowered and my life has changed. The other thing I can say is that this project should continue because we have seen the results. There are a lot of people suffering in the village and I am sure they are also looking forward to getting such kind of help," said Ms. Fellows.
---
Trending Now
You may also like