I am Now Harvesting My Sunflower, thanks to EU- Mary Manchinshi
---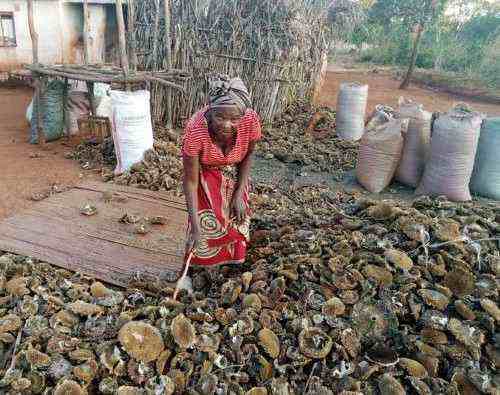 Women's economic empowerment remains one of NGOCC's key focus areas. Ms. Mary Manchinshi, 64, a grandmother of Mpika, is one of the beneficiaries of NGOCC's interventions to improve women's livelihoods, through the Promoting Opportunities for Women's Empowerment and Rights (POWER Action) supported by the European Union (EU). Ms. Manchinshi is grateful for the support rendered to the women of Mpika as she is able to fend for her family through her sunflower business. 
"Thank you to NGOCC for the considering women like me. From your support, I am now harvesting my sunflower which will go a long way in boosting our household income as it will help in taking care of my needs and those of my family members" She said 
In the picture, Ms. Manchinshi is showcasing her Sunflower harvest. 
---
Trending Now
You may also like