NGOCC Urges Zambians to Unite Against GBV
---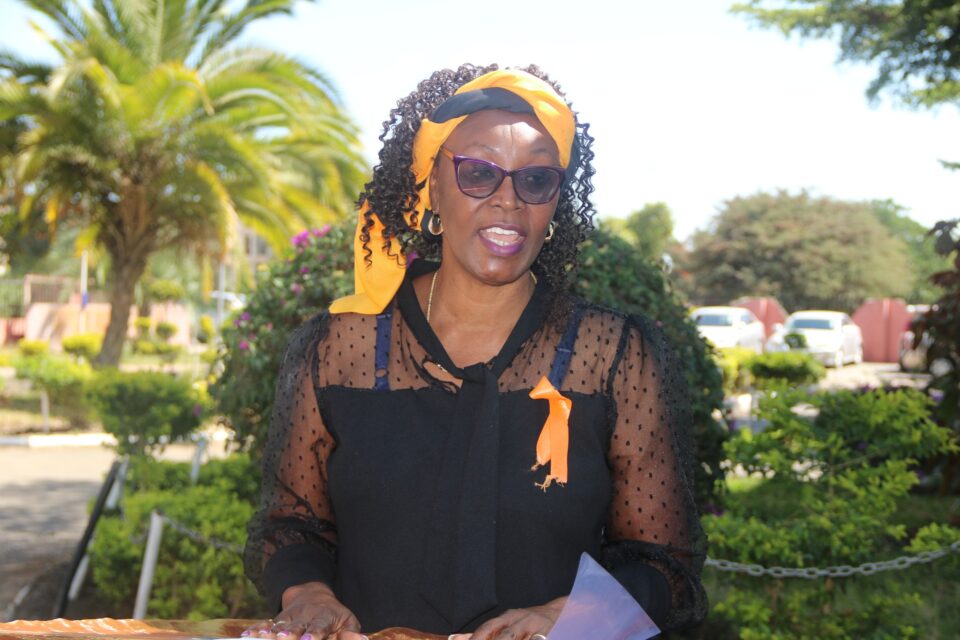 NGOCC Board Chairperson, Grace Manyonga Sinkamba has called upon Zambians to unite and join the campaign against Gender Based Violence (GBV).
Ms. Sinkamba urged citizens to take steps and raise awareness against the vice.
Speaking in Kafue Town during the launch of the campaign against GBV in the district, the NGOCC Board Chairperson said gender equality could not be attained if incidents of GBV were not curbed at all levels of society including family, community and even at the national level.
"Therefore, all citizens needed to act so that we protect everyone especially the women and children, against the scourge. On this occasion, we would like to however reiterate our appeal to all to join in the fight against GBV. We would like to invite all the stakeholders and members of the community to help in the fight against GBV.
"We would like to invite all of you as citizens to raise awareness against GBV in our community here in Kafue. As the women's movement we do not want our children and grandchildren to be born and be raised in such a society where GBV is becoming a norm. No woman or girl, man or boy can thrive and be empowered in a violent and abusive society and therefore we today say no to GBV," She said.
She said it is time to take action against GBV. It is time for all of us to unite and end GBV in Kafue and beyond, said Ms. Sinkamba.
"The sad stories of GBV here in Kafue and elsewhere should anger all well-meaning Zambians to act now against the devious vice that has had devastating impacts on our society" She added.
And Kafue Deputy District Commissioner, Manase Kalume bemoaned the high illiteracy levels as well as women's over dependence on their male counterparts. She said the overdependence by women was among the cause of domestic violence.
She urged women to be resolute against perpetrators of violence against women and girls and that they need to take advantage of the various empowerment programs that government has provided.
"Domestic intended violence continues to be on the rise and impacts different people from various walks of life with women and girls being affected more largely because of illiteracy and too much dependency on men by women. You women need to stand firm and be strong against perpetrators of violence against women and girls. Government has provided various empowerment programs such as social cash transfer, freed education, food security packs, farming inputs, constituency development fund, citizens economic empowerment commission programs and also recently the NAPSA partial withdrawals. Please use these avenues to reduce too much dependency on men" she remarked.
She further called upon other stakeholders to join hands with government to ensure more resources were sought to fight the scourge.
"To you NGOCC and other stakeholders, government cannot do this work alone and therefore, we ask that you support us in every way possible especially in the are of establishing shelters for GBV victims," she said.
Organiser of the launch in Kafue and national Chairperson for the Zambia Social Forum (ZAMSOF), Ms. Regina Mwanza thanked government who sponsored the launch and their commitment towards ending GBV. She also thanked NGOCC for the continued support towards improving the well-being of women.
The event was held as part of the nation-wide campaign against GBV by observing Thursdays in black.
---
Trending Now
You may also like