NGOCC Engages Ministry of Small & Medium Enterprise Development
Posted On October 28, 2021
---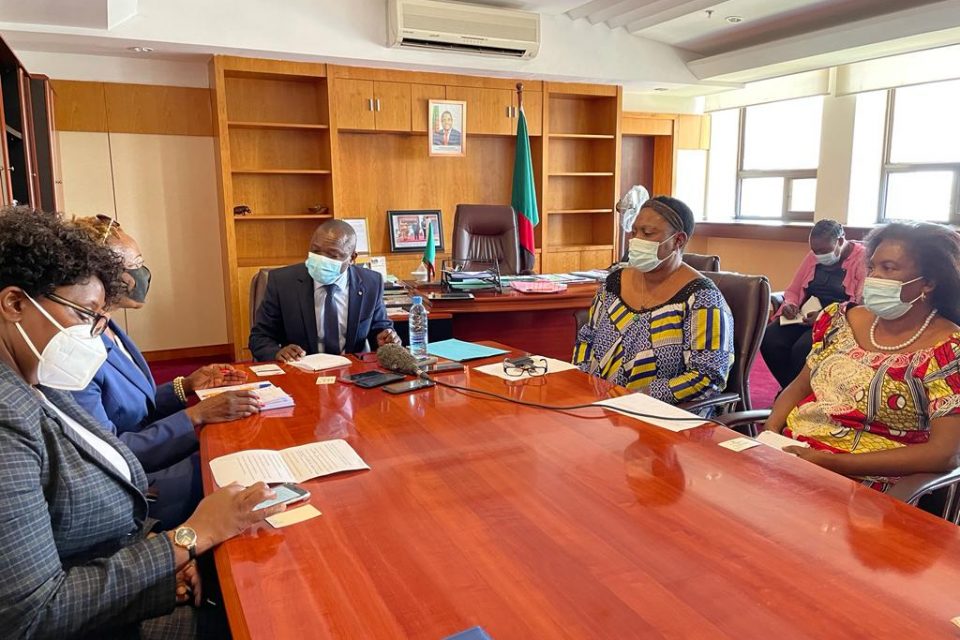 By Staff Reporter
28.10.21
Yesterday, NGOCC paid a Courtesy visit on the Minister of Small and Medium Enterprises Development, Hon. Elias Mubanga. The delegation was led by NGOCC Board Publicity Secretary Ms. Annie Sampa and include Ms. Engwase Mwale, and some selected NGOCC Member organizations
And speaking during the meeting, Minister of Small and Medium Enterprise Development, Mr. Elias Mubanga said the government was in a hurry to redress the high unemployment levels in the country.
He said the Ministry was deliberately created by President Hakainde Hichilema to address the issue of high unemployment levels among the youths and the women.
Mr. Mubanga appealed to the NGOCC Board to work with the government in identifying women with potential to run and manage viable enterprises.
NGOCC Board publicity Secretary Annie Sampa hailed the new dawn administration for creating the Ministry. She said the Ministry had the potential to spur economic growth.
NGOCC Executive Director, Engwase Mwale said the women entrepreneurs faced a number of challenges including the lack of access to credit facilities.
She explained to the Minister that the organisation was currently training women in entrepreneurial skills.
She said the women's movement was looking forward to working with the Ministry.
---
Trending Now
You may also like